Southland Office Building for Sale
12 Listings Showing 1 to 12
Steel framed, colour steel clad, industrial building of 120m2 , bright office/showroom, smoko room and toilet facilities, high and standard ...
$239,000 Plus GST (if any)
The property is located in Wyndham Southland, some 40 kilometres to the east of Invercargill.The property itself appears to have ...
Wyndham
30 Balaclava Street
Tender
Affordable entry level commercial property in CBD hotspot2 Tenants - both established operators Substantially upgrades by tenants shows strong commitment ...
Negotiable from $180,000 Plus GST (if any)
Multi purpose commercial building of 253m2 situated on a 990m2 section with wide access way. Building consists of an office, ...
$250,000 Plus GST (if any)
With six areas now tenanted and one currently vacant Owner/ Occupier and Investors here is your chance to purchase a ...
Invercargill
19 Yarrow Street
$845,000 Plus GST (if any)
Main Street location. Approx 200 m2 downstairs and approx 140 m2 of office, kitchen etc. Land area 576 m2. 8 ...
POA
Great commercial building in the heart of the CBD. Currently leased as an office + showroom.
Invercargill
28 Don Street
$800,000 Plus GST (if any)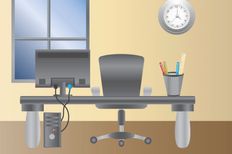 Invercargill. Available for purchase is a building that has been extensively renovated to an extremely high standard for use as office ...
$355,000 Plus GST (if any)
Very neat 1980's commercial building in centre of Invercargill professional area, opposite the Court House. Surrounded by solicitors, accountants and ...
Invercargill
Ex Cruickshank Pryde 40-42 Don Street
Negotiation
1970's two storey commercial office building with a 12 car basement park. Earthquake rating 73% of NBS which is good. ...
Invercargill
5 Tay Street
$750,000 Plus GST (if any)
Neat modern office building on a high profile corner site , corner of Kelvin & Yarrow Streets. Three spaces, ...
Invercargill
Eagles Eagles building 80 Kelvin Street
$1,300,000 Plus GST (if any)
For Sale / Lease - Superb modern medical office building in CBD. Currently 2/3 rented. HUGE opportunity - Call today
Invercargill
Stephenson 112 Don Street
$700,000 Plus GST (if any)
Property Types
Commercial for Sale
Commercial for Lease
Locations
Advertisement
Advertisement